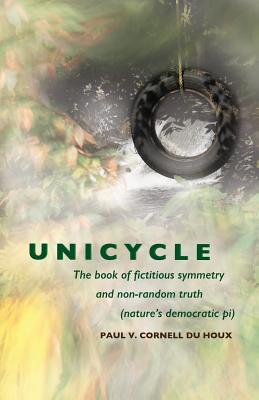 Unicycle, the Book of Fictitious Symmetry and Non-Random Truth (Paperback)
(nature's Democratic Pi)
Polar Bear & Company, 9781882190287, 348pp.
Publication Date: March 27, 2016
* Individual store prices may vary.
Description
How does our love of nature inspire democratic action?
The history of experimental science confirms that nature is fundamentally asymmetric. No pure symmetry has ever been found. When you travel the reasons for this absence you will discover nature's balance anew. On the journey, you will explore the interconnected maze of consequences for civilization, religion, and democracy.
Equal opportunity is discovered in the very foundations of matter, as an ethic to guide technological power and improve quality of life.Unicycle takes a series of deductive steps from a single, narrow logical proof to unfold a new progressive rationalism, anchored in the nature of asymmetric change.
Mythological tales weave mathematical steps together and gain a realism of their own through the deductions.
Nature comes to life in fiction in innovative ways, along with the characters who piece together the narrative by a river in Maine.