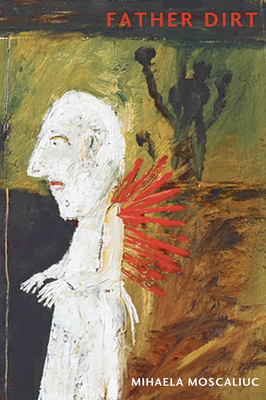 Father Dirt (Paperback)
Alice James Books, 9781882295784, 82pp.
Publication Date: January 1, 2010
* Individual store prices may vary.
Description
MihaelaMoscaliuc's lyric debut unveils Communist and post-Communist Romanian life, recounting experiences and landscapes like a true wanderer. Romantic and spellbinding, her quest to understand language, origin, and country unites celebration with mourning, the sacred with the profane, apathy with compassion.
About the Author
Born and raised in Romania, Mihaela Moscaliuc came to the United States in 1996 to complete graduate work in American literature. Her poems, reviews, translations, and articles have appeared in The Georgia Review, Prairie Schooner, TriQuarterly, New Letters, Poetry International, Arts & Letters, Pleiades, and Soundings. She teaches at Monmouth University and lives in Ocean, New Jersey.
Praise For Father Dirt…
"With exquisite lyricism Mihaela Moscaliuc recreates her childhood in Ceausescu's Romania. The narrative of hardship and loss is arresting and poignant but it's the flavors and smells, the rich evocation of folk medicines, the vivid descriptions of potions, ghosts, and ways to ward off demons that raise this first book to impressive heights."Maxine Kumin
"Set primarily in Communist and post-Communist Romania, Moscaliuc's poems depict an unflinching, street-level view of political oppression and urban poverty...With Father Dirt, Moscaliuc has constructed a collection of consequence."Pleiades
"In [Moscaliuc's] poems, what might have been forgotten forever is rediscovered in the body and in ritual...Moscaliuc renders her poems with exquisite detail, in language that is both imaginative and lyrical."Women's Review of Books
"In the midst of trauma, metaphor and imagination grant a magical glow to each fragmented, unsparing memory... Moscaliuc has written a book as gorgeous as it is tragic. An iteration of Eve, learning dark truths about her childhood world, she makes us know, and shows us the small beauties in enormous suffering."West Branch
Mihaela Moscaliuc transfers the weight of one world into the language of another through a series of visceral poetic meditations. The questions born of the blood, quince, and sweet-cherry tastes of her Romanian childhood flow into mature, terse, and sinuous English, to become not answers, but poems that pose new and hard questions. The music of the verse is American, but the contents are forged in the common sorrows of women trapped by an unfortunate history."Andrei Codrescu
In Mihaela Moscaliuc's debut collection, the émigré poet collects totems from her receding pastnettle tea, pinworms, a saddlebag of ghosts, a grandmother translating the cry of a raptoreven as she begins a family in the new world. Father Dirt is steeped in the urgency of a woman still possessed by the pungent memories of the ancestral world she left behind. An outstandingly beautiful collection."Kimiko Hahn