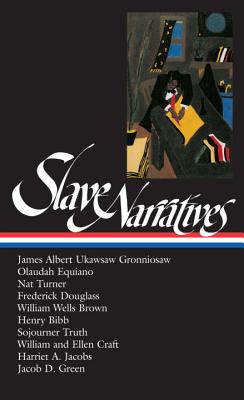 Slave Narratives: Library of America #114 (Hardcover)
Library of America #114
Library of America, 9781883011765, 992pp.
Publication Date: January 15, 2000
* Individual store prices may vary.
or
Not Currently Available for Direct Purchase
Description
The ten works collected in this volume demonstrate how a diverse group of writers challenged the conscience of a nation and laid the foundations of the African American literary tradition by expressing their in anger, pain, sorrow, and courage. Included in the volume: Narrative of the Most Remarkable Particulars in the Life of James Albert Ukawsaw Gronniosaw; Interesting Narrative of the Life of Olaudah Equiano; The Confessions of Nat Turner; Narrative of the Life of Frederick Douglass; Narrative of William W. Brown; Narrative of the Life and Adventures of Henry Bibb; Narrative of Sojouner Truth; Ellen and William Craft's Running a Thousand Miles for Freedom; Harriet Jacobs' Incidents in the Life of a Slave Girl and Narrative of the Life of J. D.Green.
About the Author
William L. Andrews is E. Maynard Adams Professor of English at the University of North Carolina at Chapel Hill. He is the author of To Tell a Free Story and editor or coeditor of more than thirty books on African American literature.Henry Louis Gates, Jr. was Professor of English, Comparative Literature, and Africana Studies at Cornell University, and also tenured at Yale, Duke, and Harvard, where he was appointed W.E.B. DuBois professor of humanities in 1991. Professor Gates is the author of Figures in Black: Words, Signs, and the Racial Self, Wonders of the African World, The Signifying Monkey: A Theory of African-American Literary Criticism, Thirteen Ways of Looking at a Black Man, Loose Cannons: Notes on the Culture Wars, and Colored People: A Memoir. With Cornel West, he co-wrote The African American Century: How Black Americans Have Shaped Our Country and The Future of the Race. He is also the editor of the critically-acclaimed edition of Our Nig, an annotated reprint of Harriet E. Wilson's 1859 novel, The Slave's Narrative (with the late Charles T. Davis), Africana: The Encyclopedia of the African and African-American Experience, Six Women's Slave Narratives, and In the House of Oshugbo: Critical Essays on Wole Soyinka. He is a recipient of the MacArthur Prize.
Advertisement