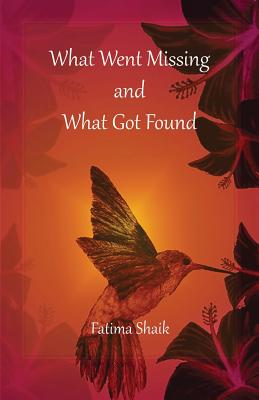 What Went Missing and What Got Found
Paperback

* Individual store prices may vary.
Description
A love letter to the entertaining, unpredictable and flawed characters who populated New Orleans before Hurricane Katrina, this collection of magical short stories describes the inner lives of outsiders with humor and tenderness. Set in a deep-rooted community, the book is lyrical with undertones of the blues. There are religious zealots, day-dreaming musicians, failed romantics, and more - a mute woman who believes that the photos of starving children in the newspaper are speaking to her, a man who mourns the loss of his true love while being accused of her murder, and an old couple who spends their last night together as floodwaters rise around their bed. The book is a lyrical, sympathetic look at the kind of people often overlooked in literary fiction. Quirky characters abound in a collection of stories that you will read nowhere else. Alternately laugh-out-loud funny and deeply moving, all are brought vividly to life, as is the great city of New Orleans, Rhona Whitty, Women's National Book Association. Shaik is a master of imagery, sensual and captivating. Her dialogue is fresh and her subject matter moving," Rachel Wifall, Honors Program Director, Saint Peter's University. The Short Story Review wrote about Shaik's previous adult book, The Mayor of New Orleans: Just Talking Jazz, "The trio of novellas is set in and around New Orleans where the mixed-race Creoles speak their own dialect...Shaik writes with empathy and compassion about the lower rungs of New Orleans society. There are no villains here, nor is there the damp-palm voyeurism we have seen in other New Orleans-set stories." National Public Radio called her book "a terrific, charging solo." Publishers Weekly, Booklist, Kirkus, and the San Francisco Chronicle also praised the collection. #1 Goodreads "Great African-American Short Story Collections.
Bayou Road Publishers, 9781883275259, 242pp.
Publication Date: August 29, 2015