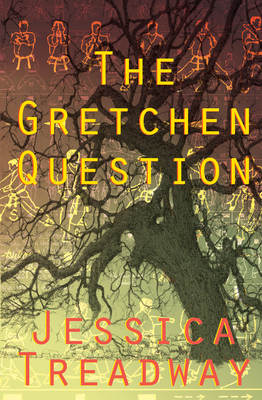 The Gretchen Question
Hardcover

* Individual store prices may vary.
Other Editions of This Title:
Paperback (6/8/2021)
Description
The Gretchen Question recounts a day in the life of Roberta Chase, who does not have much time left to make peace with the son who's punishing her for withholding his father's true identity. A single mother torn between protecting her only child or revealing herself fully to the people she loves most, Roberta finds herself at war with conflicting loyalties, the increasing betrayal by her own body, the confused love she feels for her oldest friend, and a trauma from her past that casts a deep and possibly permanent shadow not only over her own life, but over the legacy she will bestow upon her son. Portraying the most intense and even shameful moments of motherhood, and the things we leave unsaid even to those we want most to hear them, the novel is also a celebration of one woman's private reckoning with the source of her life's most profound pain—as well as its greatest pleasure.
Praise For The Gretchen Question…
"Spellbinding, utterly deceptive in its brevity, Jessica Treadway's novel packs into a single day one of the most haunting stories I have ever read about the price we pay for the secrets we keep. It's also about friendship, motherhood, mortality, the meaning of work, and the search for lasting love." — Julia Glass, National Book Award–winning author of Three Junes and A House Among the Trees
"The Gretchen Question is a powerful and emotional ride with disorienting, satisfying turns and a stunning end. Treadway is masterful." — Lily King, author of Euphoria and Writers & Lovers
"Roberta's . . . emotional journey is captured beautifully. Treadway powerfully captures one woman's attempt to live a meaningful existence despite all that she has endured." — Publishers Weekly
"A thoughtful, and thought-provoking, meditation on love, loss, and legacy." — Kirkus Reviews
Praise for Jessica Treadway: "Jessica Treadway draws her characters into an impossible knot and then expertly teases it apart. The question of what really happened to Joy kept me up half the night." — Ann Patchett, New York Times bestselling author of State of Wonder 
"A writer with an unsparing bent for the truth." — The New York Times Book Review
"Treadway combines intense suspense with a smart take on 21st-century adolescence, parenting and justice." — People "Book of the Week"
"It's been a long time since I've read a novel at once this gripping, and this wise, and psychologically complex. As a portrait of motherhood, and an exploration of the limits of knowledge―of others, of one's self―Lacy Eye probes, devastates, and informs." — Elizabeth Graver, author of The End of the Point
"Since her debut story collection Absent Without Leave came out in 1992, Jessica Treadway has wowed critics with resonant depictions of flawed, all-too-human characters." — The Boston Globe
"An intricately plotted psychological thriller." — The Chicago Tribune
Delphinium, 9781883285890, 250pp.
Publication Date: June 9, 2020
About the Author
Jessica Treadway is the Flannery O'Connor Award-winning author of the story collections Please Come Back to Me and Absent Without Leave (Delphinium Books), and the novels And Give You Peace, Lacy Eye, and How Will I Know You? She is a Senior Distinguished Writer in Residence at Emerson College in Boston.
or
Not Currently Available for Direct Purchase