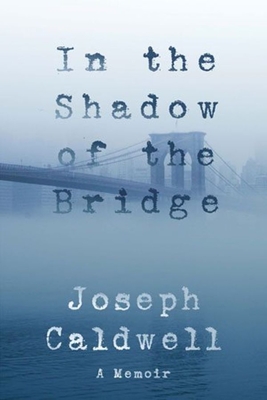 In the Shadow of the Bridge
A Memoir
Paperback

* Individual store prices may vary.
Other Editions of This Title:
Hardcover (11/12/2019)
MP3 CD (6/30/2020)
Description
This spirited, deeply felt memoir by a prize-winning novelist and playwright begins when Joseph Caldwell arrives in Manhattan and lives in a floor-through apartment close enough to the Brooklyn Bridge that he can reach out a window and touch the venerable stones. The rent was twenty-four dollars a month. The apartment is long gone, as are many of the gifted artists and writers Caldwell once knew who lived in equally inexpensive apartments. And this is why his memoir is a celebration of the halcyon years of the 50s and 60s that led up to the AIDS epidemic, which changed the emotional landscape of the city forever.  In a charming, brutally candid account of his time in New York, the author describes marching in civil protests and being arrested, his accomplished acquaintances, living an active gay life, and finally becoming a noted writer and Rome Prize winner. But then the mantle of the AIDS epidemic falls heavily on the city, and the life of open gay love and sex is replaced by unrelenting fear. Caldwell's response to the epidemic is to become intimately involved as a volunteer at Saint Vincent's hospital, and in a twist of fate, a love that has haunted him for decades finds fulfillment in a strange and unexpected way. In the Shadow of the Bridge is an important chronicle of the changing tide of artistic and gay life in New York City before and during the plague years.
Delphinium, 9781883285944, 208pp.
Publication Date: December 1, 2020
About the Author
Joseph Caldwell is an acclaimed playwright and novelist who was awarded the Rome Prize for Literature by the American Academy of Arts and Letters He is the author of five novels in addition to The Pig Trilogy a humorous series featuring a mysterious pig that brings chaos wherever it goes Caldwell lives in New York City