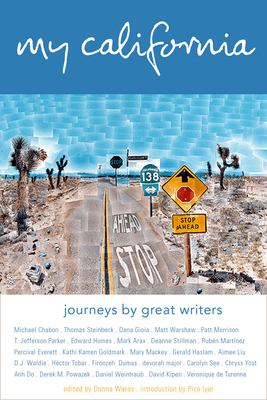 My California: Journeys by Great Writers (Paperback)
Journeys by Great Writers
Angel City Press, 9781883318437, 204pp.
Publication Date: June 4, 2004
Description
Fly-fish the pristine waters of the Owens River. Step up to the microphone in a California honky-tonk. Surf the biggest waves California has ever seen. Mingle with ducks in an urban oasis. Roller skate through L.A.'s Union Station. See California through the eyes of 27 of the state's finest writers. All of the contributors to MY CALIFORNIA donated their work so proceeds of this book can benefit the California Arts Council, an agency forced to suspend school writing and arts education programs in 2003, and on the brink of extinction because of the state's financial meltdown. Join contributing authors: * Michael Chabon * Thomas Steinbeck * Dana Gioia * Matt Warshaw * Patt Morrison * T. Jefferson Parker * Edward Humes * Mark Arax * Deanne Stillman * Rubin Martmnez * Percival Everett * Kathi Kamen Goldmark * Mary Mackey * Gerald Haslam * Aimee Liu * D.J. Waldie * Hictor Tobar * Firoozeh Dumas * devorah major * Carolyn See * Chryss Yost * Anh Do * Derek M. Powazek * Daniel Weintraub * David Kipen * Veronique de Turenne in a good read for a good deed!!

Advertisement