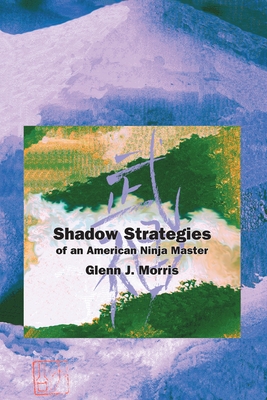 Shadow Strategies of an American Ninja Master
Paperback

* Individual store prices may vary.
Description
Glenn Morris examines the fabulous Togakure Ryu in ninth century Japan and moves to present day applications of the ancient skills the stealthy ninja must apply to living in the modern world. Mr. Morris' fans will not be disappointed with the riches offered here: secrets of balance and alignment; seeing with the minds and eyes of gods and spirits; energy applications of qi for healing, warfare and sexual fulfillment; the care and feeding of Bujin, protective spirits; and cross-cultural comparisons of shamans, saints and masters of Budo and Bugei.
Praise For Shadow Strategies of an American Ninja Master…
"None of my friends read that much (only for school or when they have to read) but about seven of them went out and bought Path Notes. I was very impressed by the nature of the book. I hope the author isn't just teasing readers telling us he has another book on the way."
-Andrew M. Carroll, Atco, New Jersey

"I consider your book my Bible, or Koran. What I have read has changed my life and really gotten me to think. I'm not the New York Times or Walter Cronkite. I'm a seventeen year old nobody (thank God). But it doesn't take a somebody to appreciate."
-Matt, Las Vegas, Nevada
Blue Snake Books, 9781883319298, 424pp.
Publication Date: March 6, 1996
About the Author
Glenn J. Morris is an eighth dan shidoshi in Togakure Ryu Bujinkan Ninpo, a martial lineage that has existed unbroken since the eleventh century, a six dan black belt in Nihon Karate Jujutsu, and a master instructor of esoteric meditation. He is vice-president of Pacific Biotech International of Houston, Texas, a research and development company, as well as Dean of General Academics in Eurotechnical Research University. Morris mixes fighting tales, philosophy, and general humor and wisdom in all his titles. His books are especially popular with teenagers but, like good comics with a lesson, they can be enjoyed by all ages.
or
Not Currently Available for Direct Purchase