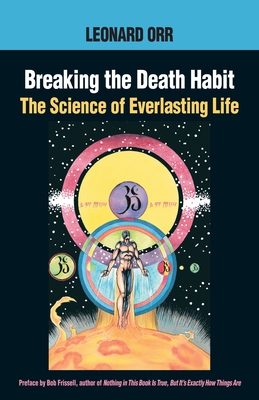 Breaking the Death Habit
The Science of Everlasting Life
Paperback

* Individual store prices may vary.
Description
Breaking the Death Habit is a statement of the incredible, the miraculous—the crack in the cosmic riddle; yet it is presented here as a set of simple and obvious life instructions.
Praise For Breaking the Death Habit: The Science of Everlasting Life…
"Leonard Orr's book is the most realistic and practical in the field of conquering death."
—Timothy Leary

"Leonard Orr has the ability to alter reality. If you enter into a relation with him with any degree of sincerity, you will be mutated. Stuff is going to come up in his presence—anything that is less pure than he is—and you are going to have to address it. Reading this book is entering into a relationship with him."
—Bob Frissell, author of Nothing in This Book Is True, But It's Exactly How Things Are
North Atlantic Books, 9781883319687, 168pp.
Publication Date: August 3, 1998
About the Author
Along with such folk heroes as Ram Dass, Fritz Perls, and Timothy Leary, Leonard Orr is one of the originators and elders of what we term today "the New Age movement." The founder of Rebirthing, he began his journey during the '50s as a born again Christian and Bible student in the Delaware River region of New York. Orr has since published twenty books in more than a dozen languages, including Rebirthing in the New Age; Breath Awareness; Babaji, the Angel of the Lord; and Government Without Taxes. His international Rebirthing Movement has served over ten million people on six continents.