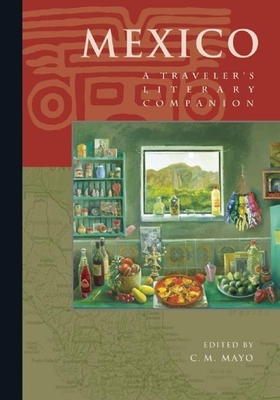 Mexico (Traveler's Literary Companions)
Paperback

* Individual store prices may vary.
Description
Mexico has long been the top travel destination for Americans. But until now, there has not been such a panoramic vision of offered by some of Mexico's finest contemporary writers of fiction and literary prose. Here are writings -- many translated for the first time -- that bring you to the people of the beaches, the deserts, jungles, snow-capped mountains, and megacities. The voices are rich and diverse, the stories enthralling and strange. These writings shatter stereotypes as they provide a rollicking journey from the Pacific to the Gulf, from Yucatan to the U.S.-Mexico border, from humble ranchos to a fabulous mountaintop castle. Contributors include Daniel Reveles, Carlos Fuentes, In's Arredondo, Jes's Gardea, Elizondo Elizondo, Agust n Cadena, C. M. Mayo, Carlos Monsiv is, Juan Villoro, Guadalupe Loaeza, Fernando del Paso, M nica Lav n, Pedro ngel Palou, ngeles Mastretta, Ra l Mej a, Martha Cerda, Araceli Ard n, Bruno Esta ol, Ilan Stavans, Raymundo Hern ndez-Gil, Julieta Campos, Alberto Ruy S nchez, Rosario Castellanos, and Laura Esquivel.
Whereabouts Press, 9781883513153, 256pp.
Publication Date: March 1, 2003