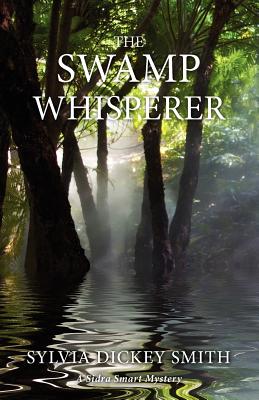 The Swamp Whisperer (Paperback)
Crispin Books, 9781883953492, 228pp.
Publication Date: August 15, 2012
* Individual store prices may vary.
Description
In this latest Sidra Smart mystery, Sid takes a bumpy road trip with her Aunt Annie. In the meantime, Boo Murphy - a cranky old swamp-rat who prefers to spend time in her pirogue, hunting and fishing, to spending time with people - is pulled into a strange world when she discovers a deserted brush-hut deep in the bayou. The discovery leads Boo deeper and deeper into a clandestine effort to resurrect a cultural site for the Atakapa-Ishak natives. But are the leaders legit, or do they have other self-serving passions? In The Swamp Whisperer, Boo has to rely on her wits and swamp wisdom, as she and her cousin Sasha are pulled into an maelstrom of backwater mayhem. The story takes place in the bayou border- lands where Texas and Louisiana meet, a region filled with colorful characters, good food, and dark secrets. "If you've never read a Sylvia Dickey Smith novel before, this one will bring you into the fold. Her love of Southeast Texas comes through in her descriptions of the sights, sounds, and smells of the swamp. Crammed with plot twists, lush atmosphere, and memorable characters, Smith's talent shines in this rollicking mystery. We don't get many protagonists like Boo in crime fiction - but we should She's cantankerous, headstrong, and a ton of fun to read about " - Chick Lit Café SYLVIA DICKEY SMITH is the author of the Sidra Smart mystery series and an award-winning World War II homefront novel, A War of Her Own. She lives in Georgetown, Texas.