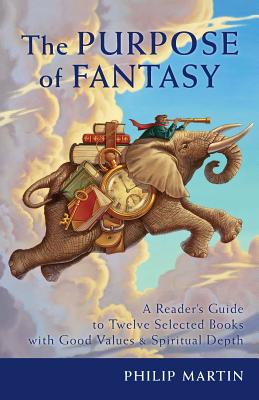 The Purpose of Fantasy (Paperback)
A Reader's Guide to Twelve Selected Books with Good Values and Spiritual Depth
Crispin Books, 9781883953645, 174pp.
Publication Date: December 21, 2013
* Individual store prices may vary.
Description
Good fantasy literature is far more than a bunch of elves, dwarves, hobbits or other imaginary creatures running around fighting dragons, ogres, or orcs and having adventures. The Purpose of Fantasy looks at some of the core spiritual values of a dozen beloved fantasy books. With an introduction about fantasy literature in general, it holds up to the light a key purpose of fantasy: to ask spiritual or philosophical questions and explore creative approaches to matters of faith and belief, good and bad, right and wrong, and other deeply held, intangible values. With its succinct discussion of twelve great books, from classics like The Little Prince and The Wind in the Willows to more contemporary novels by modern masters of fantasy like Ursula K. Le Guin, Neil Gaiman, Peter S. Beagle, and Natalie Babbitt, this book offers good ideas for literary book clubs or for individual reading and insight. Philip Martin is an award-winning author and editor of many books for adults and young readers. He is also the author of A Guide to Fantasy Literature and a number of books of advice for authors, including How To Write Your Best Story. He lives in Milwaukee, Wisconsin.