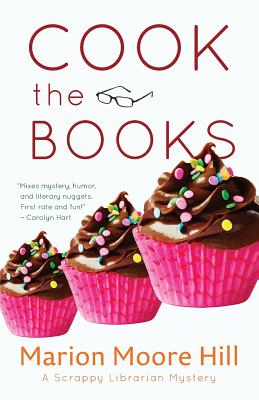 Cook the Books (Scrappy Librarian Mystery #3) (Paperback)
Crispin Books, 9781883953669, 244pp.
Publication Date: May 5, 2014
* Individual store prices may vary.
Description
Cook the Books is a mystery novel featuring protagonist Juanita Wills, intrepid (aka nosy) public librarian in the small town of Wyndham, Oklahoma. The story takes Juanita into the world of adult literacy instruction, as she strives to prove the innocence of her student, Tracy Marie Riek, who is suspected of murdering her husband. The late Bobby Riek seems to have consumed a tainted cupcake. Was it his wife who did him in . . . or a co-worker at the local do-it-yourself big-box hardware store? Marion Moore Hill was herself a tutor of adult literacy students for more than 20 years in Durant, Oklahoma. She has also been a reporter, copywriter, legal secretary, and college teacher. This is her fifth mystery novel, the third in her Scrappy Librarian Mystery series. Her website: www.MarionMooreHill.net.