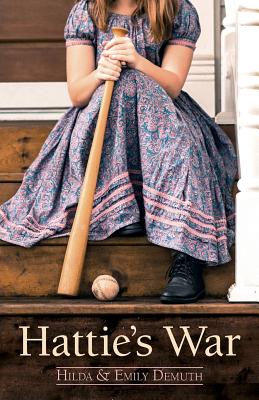 Hattie's War (Paperback)
Crispin Books, 9781883953768, 172pp.
Publication Date: November 1, 2014
* Individual store prices may vary.
Description
Hattie's War is a middle-grade historical novel about a girl in Milwaukee near the end of the American Civil War. In 1864, eleven-year-old Hattie is far more interested in the emerging sport of base ball than in sewing circles and other women's efforts to support the Union cause. But when her good friend Charlie enlists as a drummer boy with the Thirty-ninth Wisconsin, and her mother becomes involved in the new Soldiers' Home Society, Hattie wants to do her part. Still, must her backyard playing field be turned into a vegetable garden to feed the soldiers? In the course of a year, the enormous costs of the war place great demands on young Hattie, who learns to make sacrifices and work with others, especially to help prepare for the coming flood of returning veteran soldiers. Authors Hilda and Emily Demuth grew up in southeastern Wisconsin, the setting for their historical novels, which include Plank Road Summer and Plank Road Winter.