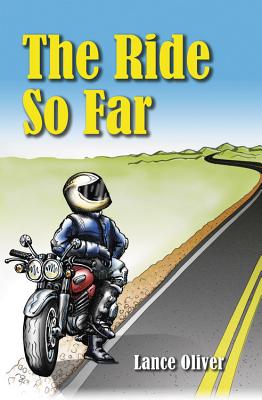 The Ride So Far (Hardcover)
Tales from a Motorcycling Life (The Faces of Motorcycling)
Whitehorse Press, 9781884313882, 200pp.
Publication Date: November 1, 2010
* Individual store prices may vary.
Description
Few paint a more vivid or varied picture of the joys of riding than this collection of stories from a motorcycling life by Lance Oliver, who has spent more time than most of us thinking about and writing about the art and practicalities of motorcycling.
About the Author
Lance Oliver is a long time motojournalist whose work has appeared in Rider, Motorcycle Consumer News, American Motorcyclist and many other publications, both within and beyond the motorcycling world.
Praise For The Ride So Far: Tales from a Motorcycling Life (The Faces of Motorcycling)…
"Let's cut to the chase:  This is one of the best motorcycle books that I have ever read.  Maybe it's because of the writing style, or maybe the mood I was in.  Whatever . . . I loved the book so much I gave it to my wife to read.  She doesn't read motorcycle anything and she enjoyed it. . . . Every book needs a bit of criticism, so here goes.  It is much too short.  I would like to have seen double the size.  I couldn't put it down.  As Oliver says, "keep you eyes on your goals, keep your focus sharp, and you'll be less likely to end up some place you never wished to be, whether that's falling into a rut in life or into a ditch on your bike." - STAReview

"Worth your time and money -- Buy it now and save it for a three dog night. It's the sort of book that I would recommend for the Keystone motorcyclist on a frigid night when they're jonesing for a ride, but aren't quite willing to face the harsh outdoor elements to take one. Oliver's descriptive narratives in retelling his past rides will take you out cruising on two wheels without the risk of frostbite. Warm and cozy it is, but don't let that mislead you into thinking that The Ride So Far is devoid of exhilarating action. It definitely has those types of moments (too). Worth your time and money. Buy it now and save it for a three dog night. . . . Wisdom, entertaining road tales, and well crafted descriptive narratives with plenty of wit capable of bringing on a chuckle or two." - Keystone Motorcycle Press
"Definitely a worthy book to consider if you're looking for some casual motorcycle themed reading!" – CanadianMotorcycleRider.com
". . .full of original stories that go straight to the essence of what it is about riding that is so much more than another way to get from here to there. Motorcyclists will identify with these tales, which are whimsical and serious, hilarious and heartfelt." - Rider magazine

or
Not Currently Available for Direct Purchase