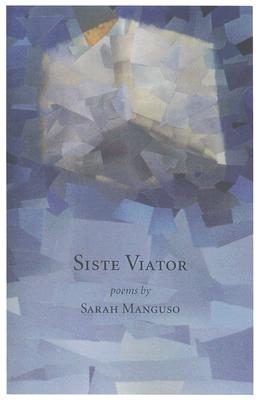 Siste Viator (Paperback)
Four Way Books, 9781884800696, 74pp.
Publication Date: April 30, 2006
* Individual store prices may vary.
Description
"This book is for those of us who want to read more poetry but are frequently stopped by its--what is it? Its chilly self-seriousness? Its unwillingness to hold our hand every so often, while cracking an easy joke? Either way, Sarah Manguso, like her spiritual siblings David Berman and Tony Hoagland, is a friendly kind of savior and guide. Her writing is gorgeous and cerebral (imagine Anne Carson) but she doesn't skimp on the wit (imagine Anne Carson's ne'er-do-well niece). Poetry-fearers, don't back away from this beautiful book; these might be the pages that bring you back into the form." --Dave Eggers
About the Author
SARAH MANGUSO is the author of The Captain Lands in Paradise (2002). With Jordan Davis she coedited the anthology Free Radicals: American Poets Before Their First Books (2004). She lives in Brooklyn, New York, and teaches at the Pratt Institute. Her poems and prose have appeared in The American Poetry Review, The Believer, Boston Review, The London Review of Books, McSweeney's, the New Republic, The Paris Review, and three editions of The Best American Poetry series.