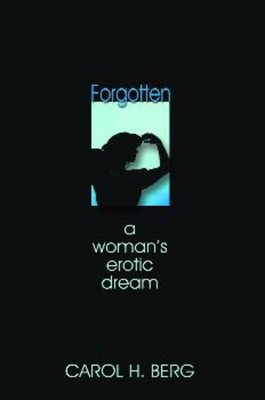 Forgotten
A Woman's Erotic Dream
Paperback

* Individual store prices may vary.
Description
After an unexplained accident, Stacy awakens, confined to a hospital bed, unable to move. Struck with amnesia, she struggles to piece together her fragmented past. Throughout her recovery in the hospital, she is haunted by a recurring erotic dream. In her sleep, she feels a gentle hand caressing her cheek and edging along her jaw. Slender fingers move to tantalize other parts of her nude body. She is aroused by these sensual touches, yet is unaware of her lover's identity.After months of rehab, Stacy is released from the hospital. Her nurse, Sandy (now a confidant and friend) helps her move into an apartment of her own. As Stacy adjusts to her new life, her memories slowly return. She finally recalls the identity of her lover, the one who fulfilled her deepest fantasies, intimately and erotically.
Robert Reed Publishers, 9781885003850
Publication Date: January 1, 2010
About the Author
Carol H. Berg was born in Philadelphia and lived in Pennsylvania for 26 years. She earned her BS in Education and her MA in Counseling from Rider University, Trenton, NJ. As a military wife for 20 years, Carol and her family traveled around the United States and Japan. Due to nine military moves in 16 years, Carol devoted much time to her children and to volunteer work. Her two daughters gave her love, motivation, and strength. Her spiritual awakening has fueled many of the thoughts and desires that have become the substance of her writing. She has written short stories and novels for people who advocate the freedom and self-fulfillment of alternative lifestyles. Forgotten is her first published book. She is currently the director of a community-based, non-profit organization in Virginia.
or
Not Currently Available for Direct Purchase