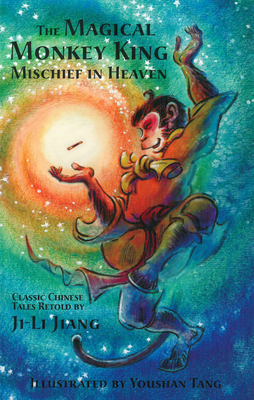 The Magical Monkey King (Paperback)
Mischief in Heaven
Shen's Books, 9781885008251, 113pp.
Publication Date: October 1, 2017
* Individual store prices may vary.
Description
Every child in China grows up listening to stories of the irrepressible Monkey King. Smart, brave, powerful, and most of all mischievous, Monkey King finds himself in the midst of adventure at every turn. Join Monkey as he wins his title as King of the Monkeys, studies with a great sage to learn the secrets of immortality, and even takes on the job as a royal gardener in the Kingdom of Heaven. With Monkey, be prepared for surprises Red Scarf Girl author Ji-Li Jiang's retelling of these stories about the legendary Monkey King are accompanied by brand-new illustrations by Youshan Tang, using Chinese brush painting and pen drawings.