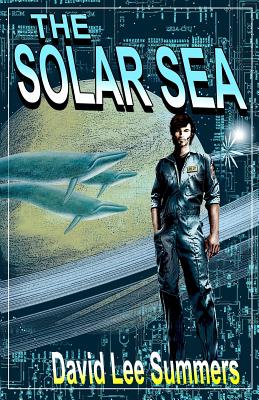 The Solar Sea
Paperback

* Individual store prices may vary.
Description
Whales around the world changed their songs the day scientists announced the discovery of powerful new particles around Saturn's largest moon which could solve Earth's energy needs. The Quinn Corporation rushes to build a solar sail space craft to unlock the secrets of these strange new particles. They gather the best and brightest to pilot the ship: Jonathan Jefferson, an aging astronaut known as the last man on Mars; Natalie Freeman, a distinguished Navy captain; Myra Lee, a biologist who believes the whales are communicating with Saturn; and John O'Connell, the technician who first discovered the particles. Charting the course is the mysterious Pilot who seems determined to keep secrets from the rest of the crew. Together they make a grand tour of the solar system and discover not only wonders but dangers beyond their imagination.
Hadrosaur Press, 9781885093844, 208pp.
Publication Date: March 16, 2018