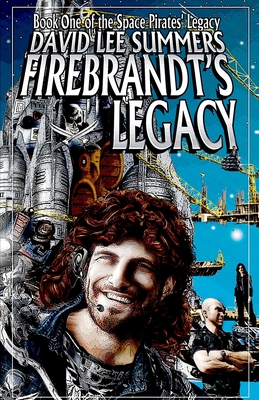 Firebrandt's Legacy
Paperback

* Individual store prices may vary.
Description
Ellison Firebrandt fights the good fight for Earth. Under a letter of marque, he raids the ships of Earth's opponents, slowing down their progress and ability to compete with the home system. On the planet Epsilon Indi 2, he rescues a woman named Suki Mori from a drug lord, only to find she isn't so happy about living a pirate's life. However, when the captain finds a new engine that will make him the most successful pirate of all, Suki is the only one who can make it work. Now Firebrandt must find a way to keep his crew fed and his ship supplied while relying on a woman who barely trusts him and while every government in the galaxy hunts him to get the engine back.
Hadrosaur Press, 9781885093851, 224pp.
Publication Date: January 25, 2019