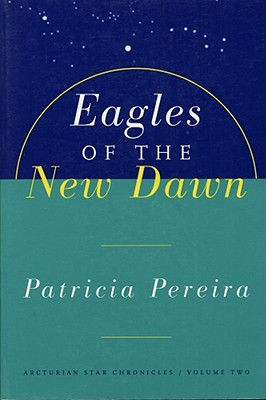 Eagles of the New Dawn
Arcturian Star Chronicles, Volume Two
Paperback

* Individual store prices may vary.
Description
In 1987 Patricia Pereira started receiving telepathic communications from the star Arcturus and was requested to begin a series of galaxy-inspired manuscripts. The mission of this series of books is to awaken us to our individual and collective spiritual obligation for the health and well-being of our planet and all creatures who live upon her. Philosophical in scope, the essays in these books provide pragmatic, practical suggestions for emotional, mental, physical, and spiritual transformation. They remind readers of humans' relationships to the beings of light who inhabit the great star nations. The books are like cosmic flash cards: they can be opened and read at any part or in their entirety. Patricia Pereira was called to write through telepathic communications from the star Arcturus begins with the definitions of the sky warriors, also called eagles of the new dawn. The book focuses on information regarding the Arcturians and their role with humans, earth as a planet seeded by stars, and humans as starseeds, and includes a fascinating rewrite of history featuring extraterrestrial involvement. The author's work encourages readers not to fear extraterrestrial contact, realize their telepathic ability, and awaken to proper stewardship of the earth.
Praise For Eagles of the New Dawn: Arcturian Star Chronicles, Volume Two…
The Arcturians use words and concepts with such power, richness, and splendor that it is impossible not to take seriously what they say.
—John Chambers, former Sr. Editor, McGraw Hill



Arcturis is one of the most advanced civilizations in our entire galaxy.
—Hidden Mysteries, Joshua David Stone



[Pereira] has channeled many hours of messages that urge humankind to awaken to its true nature.
—Napra Trad Journal
Atria Books, 9781885223593, 272pp.
Publication Date: April 13, 2007
or
Not Currently Available for Direct Purchase