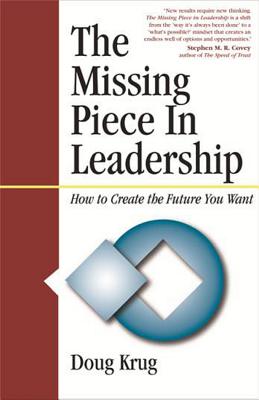 The Missing Piece in Leadership: How to Create the Future You Want (Paperback)
How to Create the Future You Want
Mile High Press, 9781885331403, 179pp.
Publication Date: March 15, 2012
* Individual store prices may vary.
or
Not Currently Available for Direct Purchase
Description
Bring Common Sense Back to Common Practice .The Missing Piece in Leadership brings common sense back to leadership in a simple and straightforward way that unlocks and releases tremendous untapped potential in your people. If you could greatly enhance your ability to solve even your biggest problems before you finish reading The Missing Piece in Leadership, what would be the personal benefits?The Missing Piece in Leadership is written for leaders who are doing their best at what they've been taught and still struggling with the results they're not getting.The Missing Piece in Leadership is not just another book about leadership . it provides a path for discovering and bringing out your own unique leadership competencies and qualities essential to sustain high-performance.The Missing Piece in Leadership's intention is simple and direct-to create the transformation in the thinking of leaders that will allow them to cause and sustain high-performance in their people.
Advertisement