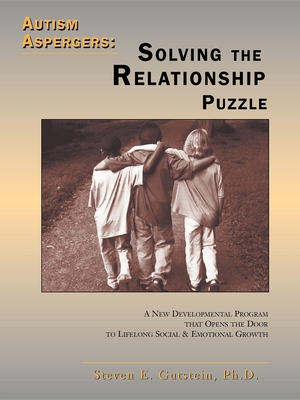 Autism / Aspergers (Paperback)
Solving the Relationship Puzzle
Future Horizons, 9781885477705, 216pp.
Publication Date: January 1, 2000
* Individual store prices may vary.
Description
A practicing psychologist offers a new approach to developing social skills and relationships in children diagnosed with autism or Asperger's Syndrome. Dr. Gutstein describes ways to steer these children onto a bright new path of self-discovery and social awareness, one that will ultimately bring them home to meaningful friendships, shared emotions and heartfelt connections with the people in their lives.
About the Author
Prior to 1987, Dr. Gutstein was a nationally renowned developer of innovative clinical programs for children with high-risk conditions. In 1983, he received the largest grant ever awarded by the Hogg Foundation for Mental Health, to develop a family-based intervention program for seriously suicidal adolescents. Dr. Gutstein earned his Ph.D. in Clinical Psychology from Case Western Reserve University. Between 1979 and 1987 he served as an Assistant Professor of Psychiatry and Pediatrics at Baylor College of Medicine and the University of Texas Medical School. During this period, Dr. Gutstein also served as the director of Pediatric Psychology for Texas Children's Hospital. He is currently Director of The Connections Center.