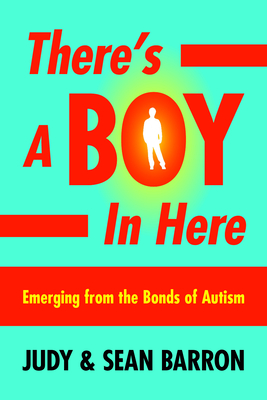 There's a Boy in Here (Paperback)
Future Horizons, 9781885477866, 268pp.
Publication Date: January 1, 2002
* Individual store prices may vary.
Description
This is a view from inside the mind of autism--a dual autobiography written in point-counterpoint style by Judy Barron and her son, Sean Barron. Together, they chronicle Sean's young life and the effects of autism on him and his family. As a youngster, Sean was confrontational, uncontrollable, "isolated and desperately unhappy." Baffled about how to interact with others, he felt "like an alien from outer space." Then, at seventeen, Sean experienced a breakthrough that began his release from autism. Today he's a public speaker, college student, reporter--and close to his family. You absolutely must read this book.
About the Author
Judy Barron lives in the Pocono Mountain region of Pennsylvania with her husband. She is a lyricist and writer who divides her time between writing children's songs and books, and painting floor cloths and faux finishes. Sean Barron is a very interesting and intelligent man who has faced the challenge of autism. There Is a Boy in Here has won many accolades for offering the unique perspectives of two people who look at the same world but see and feel entirely different things. Sean has progressed to the point where it is difficult to even realize that he once was truly impacted by autism/Asperger's Syndrome. He is now a journalist who lives independently, and recently co-authored Unwritten Rules of Social Relationships with Dr. Temple Grandin. Sean is a graduate of Youngstown State University, and works as a reporter for the Youngstown Vindicator.
or
Not Currently Available for Direct Purchase