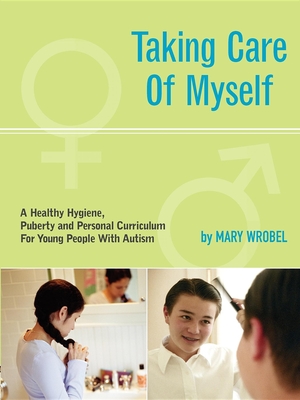 Taking Care of Myself (Paperback)
A Hygiene, Puberty and Personal Curriculum for Young People with Autism
Future Horizons, 9781885477941, 246pp.
Publication Date: January 1, 2003
Other Editions of This Title:
Paperback (2/8/2017)
* Individual store prices may vary.
Description
Puberty can be especially tough when young people have autism or other special needs. Through simple stories similar to Carol Gray's Social Stories(R) , author Mary Wrobel teaches caregivers exactly what to say (and not say) and shows how you can create helpful stories of your own. Mary addresses hygiene, modesty, body growth and development, menstruation, touching, personal safety, and more. Young students can benefit from self-care skills such as using the toilet, brushing teeth, and washing hands. Parents and teachers should begin teaching these necessary skills as early as possible, even from ages three to five. The ultimate goal is to maximize the child's potential for independence and lifelong social success.
About the Author
Mary Wrobel is a speech-language pathologist with more than twenty years of experience working with students who have autism and other disabilities. She wrote Taking Care of Myself to help teach students with disabilities the necessary information and skills they need to live safe, healthy lives as independently as they are physically and mentally capable of. Mary believes that by teaching these special young people self-care skills, we can instill personal safety and reduce confusion, fear, and the incidence of abuse.