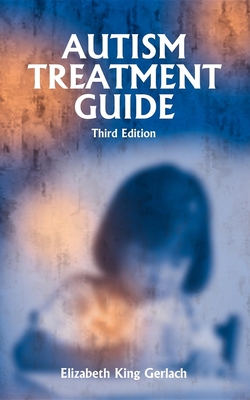 Autism Treatment Guide (Paperback)
Future Horizons, 9781885477996, 168pp.
Publication Date: July 1, 2003
* Individual store prices may vary.
Description
A comprehensive resource guide for parents and professionals in the autism community. It presents facts, research information, and effective treatment options. It shows the diagnostic process, intervention techniques, therapies, biomedical treatments, and diets.
About the Author
Winner of the Outstanding Parent Achievement Award from the Autism Society of America, Elizabeth King Gerlach is the mother of two boys, one of whom has autism. She and her family reside in Oregon.
Praise For Autism Treatment Guide…
"Parents of autistic children owe an immerse debt of gratitude to Elizabeth King Gerlach. This little guidebook will not only save them countless hours of searching out resources, but will also help assure them that they will not overlook any of the major treatment options that are 'out there' for them to consider."
Bernard Rimland, Director, Autism Research Institute

 
"When Elizabeth Gerlach first told me about this project, I was thrilled that someone, finally, was going to organize an incredible amount of information into a well-balanced, clear and concise book. She was able to accomplish this task, and as a result, the Autism Treatment Guide has become one of the best-selling books in the field of autism.
"I also like the overall attitude of the book: 'What's the bottom line?' Many parents want to learn about ways to help their children, and the format of this book allows them to find relevant information in an efficient manner along with references and contact numbers. I know many network parents though out the country, and many of the m keep a copy of this book on their desk to use as a handy reference guide. . . . I hope parents and professionals will use this book as a guide on the road to helping individuals with autism."
From the foreword by Stephen Edelson PhD, Director, Center for the Study of Autism