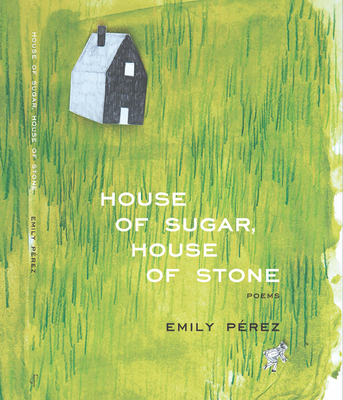 House of Sugar, House of Stone (Mountain West Poetry Series) (Paperback)
Center for Literary Publishing, 9781885635495, 88pp.
Publication Date: March 15, 2016
* Individual store prices may vary.
Description
Emily Pérez's House of Sugar, House of Stone weaves Grimm's Fairy Tales into the business of modern life—laptops and late nights with sleepless children—to explore an undercurrent of terror about living in a family. These poems slip between the worlds of the wolf-haunted forest and the harried house of the contemporary artist/parent, until the two blend and bleed into each other. Children learn not to trust their parents, while simultaneously yearning to win back their affections. Parents similarly question their own trustworthiness as protectors. They are devoured by children, which leaves them equally apt to dismember a lion to protect their young as they are to leave those children alone in the woods. These musical, emotionally ruthless pieces occasionally find respite, but Perez reminds us that despite our best efforts to map our way to safety: "Either way / you're lost. Either way / you'll wander into deeper woods."
 
About the Author
Emily Pérez is the author of Backyard Migration Route and a recipient of grants and scholarships from the Artist Trust, Jack Straw Writers, Bread Loaf Writers' Workshop, Summer Literary Seminars, and Inprint, Houston. She is a member of the Community of Writers at Squaw Valley and her poems have appeared in journals including Crab Orchard Review, Calyx, Borderlands, and DIAGRAM. She teaches English in Denver, where she lives with her husband and sons.
Praise For House of Sugar, House of Stone (Mountain West Poetry Series)…
"
With
House of Sugar, House of Stone
,Emily Pérez has allowed the uncanny to creep through the architectural cracks in our childhood psyches, bringing back to us our lullabies and tales, mysteriously changed. The result is both haunting and beautiful. The music here, combined with the familiar motifs (which morph and enlarge under the spell of this poet), forge lines and images and narrative—both tantalizingly fragmented and satisfyingly complete—of genuine power. The collection pairs story with song, specifics with innuendo, in such a compelling way that I dare anyone to read the first poem and put this book back down. This is something strange and new—and very exciting
."
  —Laura Kasischke
"House of Sugar, House of Stone draws heavily on Grimms' timeless fairy tales to tell its story, but Pérez casts the themes of motherhood, betrayal, and longing in a light that is unmistakably contemporary. The effect is powerful and devastating."
—Blas Falconer
"Emily Pérez knows how to cast a spell. In this smart, brave book, she uses her honed musicality to enchant the reader while she plumbs the great domestic mysteries: How do you wed and stay a self? How do you both procreate and create? The dark forests of Grimms' fairy tales pulse through her poems. By the time you leave the wilderness of her singing, you will have been changed. Home will never look the same again."
—Sasha West

"Several poems in House of Sugar, House of Stone draw from the world of Grimm's Fairy Tales and ingeniously connect that world of fantastical circumstances and consequences with contemporary family life. Reading through the collection, I found myself noting the influence and color these poems lend to other poems grounded in meditations on more personal and local circumstances and consequences. . . . The more personal poems, however, present a struggle with artistry and responsibility that is all the more relatable for its directness."
—The Friday Influence