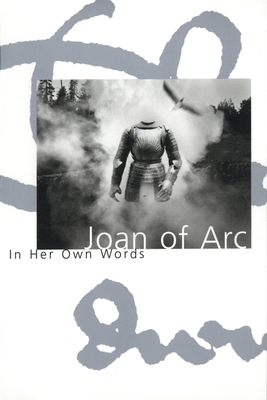 Joan of Arc
In Her Own Words
Paperback

* Individual store prices may vary.
Description
Compiled and translated by Willard Trask, with an historical afterword by Sir Edward Creasy. "The details of the life of Joan of Arc form a biography which is unique among the world's biographies in one respect, " wrote Mark Twain: "it is the only story of a human life which comes to us under oath, the only one which comes to us from the witness stand." Using only material compiled from the transcripts and testimonies of St. Joan's condemnation trials, Willard Trask has arranged her words into a unique autobiography. Trask was Ford Madox Ford's personal secretary, and later a National Book Award winner and a recipient of Bollingen Foundation grants for his work in medieval and primitive poetry.
Turtle Point Press, 9781885983084, 178pp.
Publication Date: May 1, 1996