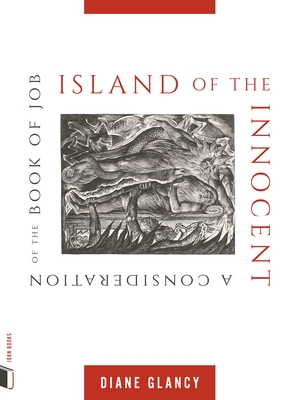 Island of the Innocent (Paperback)
A Consideration of the Book of Job
Turtle Point Press, 9781885983800, 224pp.
Publication Date: June 9, 2020
* Individual store prices may vary.
Description
There is much mystery surrounding the Book of Job. Who was he? Where was he? What prompts Job's "comforters" to accuse Job the Uzite of wrong-doing as the cause of his suffering? When were Job's words written? How did Job's wife endure her husband's ordeals? And who is innocent among us?

Island of the Innocent is a poetic and dramatic narrative. Other thoughts flag the text-- How one looks at something shapes and changes the object viewed. Voices of the trials of the Native American interject themselves into the text. There is Brevet General Custer riding toward the Little Bighorn. There is a Native American doll in a museum, taken from a battlefield at Ash Hollow in western Nebraska after a massacre. Somewhere along the way, the subject of danger arises. William Tyndale, translator of Job from Hebrew into English, was burned at the stake in 1536 for doing so.

Island of the Innocent is about the wobbliness of translations: the instability of something that's there when viewed a certain way, and not there when viewed another. There are other uncertainties: Who has clean hands when pride was found in the upright Job? And where is the island of the innocent?
About the Author
Diane Glancy is professor emerita at Macalester College. Her novels, poetry collections, and nonfiction works have won many awards, including the Pablo Neruda Prize for Poetry, the 2016 Arrell Gibson Lifetime Achievement Award from the Oklahoma Center for the Book, the 2014 Lifetime Achievement Award from the Native Writers' Circle of the Americas, the 2003 Juniper Prize for Poetry for The Primer of the Obsolete, and the 1993 American Book Award for Claiming Breath. In 2018, Publishers Weekly named her book Pushing the Bear: A Novel of the Trail of Tears one of the ten essential Native American novels. Glancy's work reflects her European and Native-American descent, and frequently depicts both Native American and non-Native characters. Her latest work, Island of the Innocent: A Consideration of the Book of Job, continues and deepens her lifelong exploration of the religious and cultural dimensions of identity, both personal and collective. Her most recent books are It Was Over There by That Place (The Atlas Review Chapbook Series) and The Book of Bearings (Wipf and Stock).