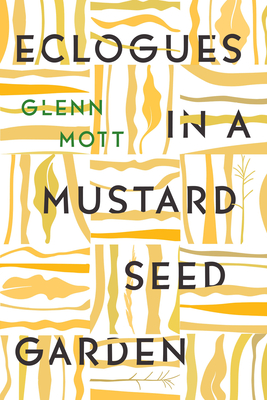 Eclogues in a Mustard Seed Garden
Paperback

* Individual store prices may vary.
Description
"A quiver of eclogues, couplets, Zen epigrams, and you-name-it literary mischief. The fun is all ours." -Foreword Reviews
"Mott's whiplash insights are as provocative as coiled springs." --Douglas Crase
"Mott's lyrical antics embody poetry at its most earnest and parodic, a deadly potion stolen from the fountain of imagination." --Yunte Huang
Glenn Mott's Eclogues recast a classic pastoral form, making it uniquely suited to our times. He considers the inheritance of authority with a mixture of candor and humor in observations on social, natural, and metaphysical transactions. Inspired by China's Manual of the Mustard Seed Garden, these epigrams, poems, and prose meditations achieve a heightened perception, transcending the garden variety truths of both East and West.
Turtle Point Press, 9781885983855, 256pp.
Publication Date: March 23, 2021
About the Author
Glenn Mott is a poet, journalist, and editor. He is the author of Analects on a Chinese Screen, a book of poetry set against China's rise to globalization. He has been the recipient of a Davis Fellowship for Peace from Middlebury College, and was a Fulbright Scholar at Tsinghua University in Beijing. His press, Polymorph Editions, focuses on translations of Asian writers. He lives in Brooklyn, New York.