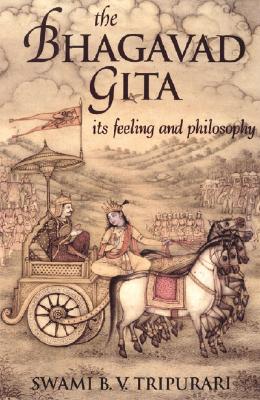 The Bhagavad Gita (Hardcover)
Its Feeling and Philosophy
Mandala Publishing, 9781886069534, 648pp.
Publication Date: September 4, 2001
* Individual store prices may vary.
Description
The Bhagavad-Gita is India's most concise expression of the perennial philosophy. Speaking directly to the soul, it pinpoints the cause of all suffering-material attachment-and offers a remedy to this common human malady: the paths of right livelihood, mystic insight, devotion, and ultimately unconditional love. In this edition, Swami B.V. Tripurari comments on the Gita's philosophy in contemporary language, making it both traditional and contemporary at once. Replete with original Devanagari script, word for word translation, and English translation of the text, Swami Tripurari's commentary brings to light the spiritual emotion of Krishna and Arjuna as they discuss the nature of enlightened life.
About the Author
Writer, teacher, and Hindu monastic, Swami B.V. Tripurari has become one of today's most respected spiritual writers. A columnist for Beliefnet.com, he also served as Vice President of the World Vaishnava Association and was nominated for the prestigious Louisville Grawemeyer book award. He lives at his monastery, Audarya, in northern California.
or
Not Currently Available for Direct Purchase