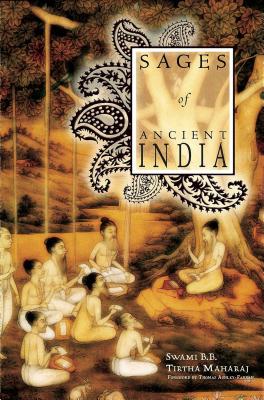 Sages of Ancient India
The Holy Lives of Dhruva and Prahlad
Paperback

* Individual store prices may vary.
Description
The two famous stories of Dhruva and Prahlad tell of the difficulties of the spiritual path and the determination necessary to achieve self-realization. They contain universal truths applicable to all times and ages, inspiring people to pursue an authentic spiritual life. The stories of Dhruva and Prahlad are well known to adults and children throughout India. Dhruva was a young, first-born prince, who was neglected by his father, the king. Dhruva resolves to attain an elevated position in the universe not even his father or grandfather could aspire to. He transforms his wounded pride into genuine self-realization. Prahlad was a saintly boy who happened to be born the son of a powerful demon king, Hiranyakashipu. Though the demon king tried everything to convert the boy, Prahlad held fast to his faith in Vishnu. Includes b&w illustrations and a Sanskrit pronunciation guide and glossary.
Mandala Publishing, 9781886069589, 158pp.
Publication Date: June 4, 2002
About the Author
Swami Bhakti Ballabha Tirtha was born in 1924 in Assam, India. After completing his MA in philosophy at Calcutta University in 1947, he came in contact with his spiritual master, Sri Srimad Bhakti Dayita Madava Gosvami Maharaja. He was then initiated into the Gaudiya Vaishnava school of bhakti yoga propafated by Sri Chaitanya, the 15th century master of devotional ecsatsy. Since then he has been a full-time monk. In 1979 he became the president of Sri Chaitanya Gaudiya Matha, which has over 20 ashrams in India alone. Since 1997, Swami has traveled the world extensively, lecturing on the essence of divine love as experienced through bhakti yoga.
or
Not Currently Available for Direct Purchase