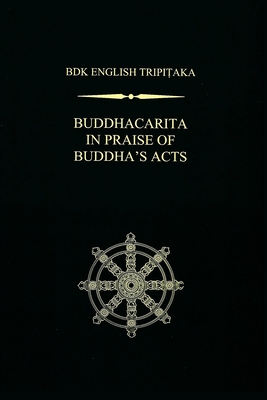 Buddhacarita (Hardcover)
In Praise of Buddha's Acts (BDK English Tripitaka)
BDK America, 9781886439429, 244pp.
Publication Date: February 28, 2010
* Individual store prices may vary.
Description
The Buddhacarita: In Praise of Buddha's Acts is a complete biography of Sakyamuni, from his birth until after his death (parinirvana), when his relics were distributed. Composed by Asvaghosa (early second century CE) the text was rendered into Chinese by Baoyun in 421 CE from the original Sanskrit, creating a simplified version that would be more easily understandable to a Chinese audience. The Buddhacarita reads like a play, describing the incidents and events of the Buddha's life story, from his miraculous birth and early life of wealth and privilege as Crown Prince Siddhartha, to his spiritual journeying and eventual attainment of enlightenment and the teaching and conversion of disciples and followers. Along the way key elements of the Buddha's teaching are revealed and the message of his life is an example of the possibility of awakening and liberation for all.
or
Not Currently Available for Direct Purchase