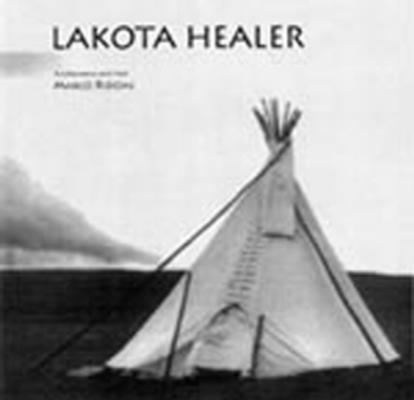 Lakota Healing (Paperback)
A Soul Comes Home-Photos by Marco Ridomi
Barrytown/Station Hill Press, Inc., 9781886449664, 96pp.
Publication Date: January 1, 2010
* Individual store prices may vary.
Description
This large format book presents forty-five dramatic, sumptuous, and empathetic black-and-white photographs, printed in duotone, with a succinct and poignant text by the photographer. The text tells the story of how, following a diagnosis of an incurable disease, the Italian-born author-photographer, then living in New York, undertakes a search for healing and spiritual transformation. This culminates in a Lakota Sioux Healing Ceremony and Vision Quest at the Pine Hill Reservation in South Dakota. While staying at the reservation, the author came to know the Lakota people and love their spirit. The photographs were made during this time of personal crisis and spiritual awakening, and this book is dedicated to the Lakota people in appreciation of their warmth and wisdom.
About the Author
Marco Ridomi was born in Italy in 1952. After school, he moved to NYC to study photography. At 34, he was diagnosed with a terminal disease. This changed his life; he soon lost his will to live. In search for a cure he met Native American Godfrey Chipps and was led on a journey to reclaim his health and spirit.