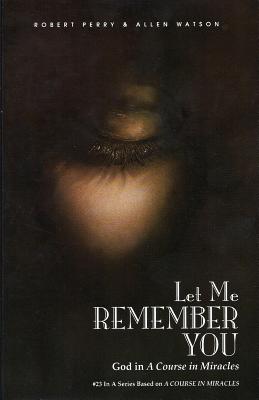 Let Me Remember You: God in a Course in Miracles (Paperback)
God in a Course in Miracles
Circle Publishing, 9781886602137, 186pp.
Publication Date: March 1, 1999
Description
The topic of God is central to human life. In the contemporary spiritual teaching, A Course in Miracles, God is everything: our source, our home, and our one goal. He is a loving God, very present in our lives. All our suffering comes from our sense of alienation from God, but beyond our awareness we remain united with Him in a state so wondrous that words cannot begin to capture it.This book is designed to help readers gain, or perhaps regain, a sense of God's relevance and active presence in their lives. It will be of value to new and experienced Course students, as well as to anyone seeking to have a closer relationship with God or to heal their existing relationship with God. Topics include: . Correcting and letting go of fearful, traditional images of God . The nature of God as love . Different aspects of our relationship with God . How to relate to God now . Prayer, meditation, and revelation . God walking with us.
Advertisement