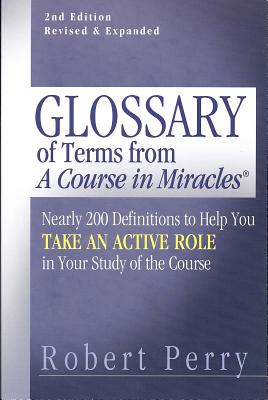 Glossary of Terms from 'A Course in Miracles' (Paperback)
Nearly 200 Definitions to Help You Take an Active Role in Your Study of the Course
Circle Publishing, 9781886602267, 136pp.
Publication Date: July 1, 2005
* Individual store prices may vary.
Description
A Course in Miracles is a modern spiritual teaching that has become the path to God for thousands of people. The Course employs a unique use of language in which it fills familiar terms with new--often radically new--meaning. This has the double effect of making its language initially confusing yet eventually transformative. Hence the need for a glossary, which can help the student graduate from that initial confusion into experiencing the full psychological effect of the Course's language and teaching. Containing nearly 200 definitions of Course terms, word pairs, and phrases, this glossary is intended both for beginning students and more experienced students and can aid both individual and group study.
About the Author
Robert Perry is an internationally respected author and teacher of A Course in Miracles, and founder of the Circle of Atonement Teaching and Healing Center. His materials help readers appreciate, understand, and practice the teachings of the Course.Robert's goal has always been to provide a complete picture of what the Course is -- as a thought system and as a path meant to be lived in the world on a daily basis -- and to support students in walking along that path.