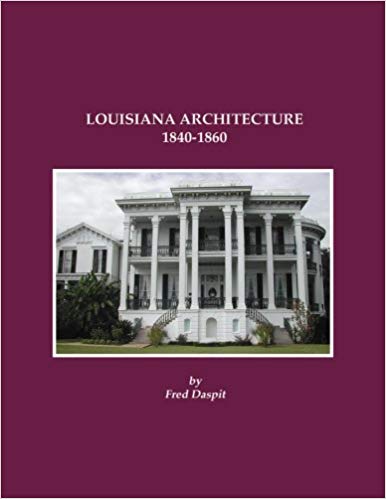 Louisiana Architecture, 1840-1860 (Hardcover)
Center for Louisiana Studies, University of Louisiana, 9781887366748, 491pp.
Publication Date: May 1, 2007
* Individual store prices may vary.
Description
The third and final volume in Fred Daspit's monumental series on Louisiana Architecture, this work seeks to document both the major and minor structures built from 1840 to 1860 in Louisiana and the adjacent Mississippi regions from Port Gibson to Woodville and the Gulf Coast. As anyone who has researched this particular era will realize, it is impossible to catalogue all buildings of historical or architectural interest in the state. Few of these structures have remained in the possession of the families that were instrumental in their inception or original construction. Some have been altered beyond recognition in attempts to adapt to changing styles and fashion, while others have ceased to serve their original purpose and are currently serving different needs. The styles of the homes covered in this book are as diverse as the people who built them. Louisiana is divided into a number of cultural regions, each with a distinct background, architecture, and social style. New Orleans presents the greatest profusion of periods, styles, and ethnic differences, yet is almost invariably characterized as French. The Felicianas have retained much of the character of the Eastern seaboard of the United States and reflect definite Anglo American tradition. North Louisiana's hill country boasts of its Scots-Irish influences. Residents of southwestern Louisiana take pride in their heritage, referring to themselves as Acadians or Cajuns. There are also German, Irish, Italian, African-American, and Hispanic settlements, each maintaining a cultural distinctiveness, yet all blending into a unverified whole that is Louisiana. This process of cultural amalgamation is seen perhaps most clearly in the state's architectural legacy.
or
Not Currently Available for Direct Purchase