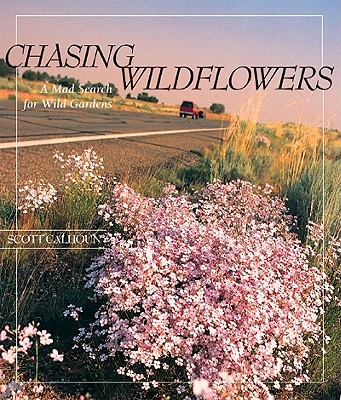 Chasing Wildflowers (Paperback)
A Mad Search for Wild Gardens
Rio Nuevo Publishers, 9781887896986, 127pp.
Publication Date: March 1, 2007
* Individual store prices may vary.
Description
Scott Calhoun tells his story...with wit and a delightful earthiness.--The American Gardener
What can possess a man to drive across state lines, mountain ranges, and international borders with little more than a ragged guide book, an old map, and a wild look in his eyes? Wild women? No, wildflowers Author Scott Calhoun invites you to join him on a rollicking adventure through Utah, Colorado, Texas, New Mexico, Arizona, California, and into Sonora, Mexico. Along the way, learn how red chile on a white T-shirt can look like a gunshot wound, and how a man driving a VW Jetta with 100,000 miles on it can feel richer than a Hollywood divorce lawyer while he searches for the elusive beauty of blooming wildflowers. Why? Because there are some temptations that are too great for a renegade gardener to resist. 36 color photos.
or
Not Currently Available for Direct Purchase