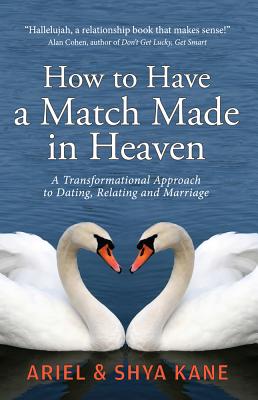 How to Have a Match Made in Heaven (Paperback)
A Transformational Approach to Dating, Relating, and Marriage
ASK Productions, 9781888043020, 299pp.
Publication Date: September 4, 2012
* Individual store prices may vary.
Description
Well known authors and speakers Ariel and Shya Kane continue to discover and define relationships in their new book How to Have A Match Made in Heaven: A Transformational Approach to Dating, Relating, and Marriage. Relationship coaches for more than twenty years they have succeeded in guiding many individuals and couples toward effective communication and personal transformation. How to Have A Match Made in Heaven not only shares many of these sessions in print but also points the reader to the authors' website, where videos of the actual conversations can be viewed. This unique approach, designed to illustrate the insights and break-through moments of individuals and couples, presents real and practical ways for the reader to have their own transformational moments. Based on the Three Principles of Instantaneous Transformation, as outlined in Working on Yourself Doesn't Work and the award-winning How to Create a Magical Relationship, this new book moves relationships into a new and satisfying level, where couples realize that judgment, resentment, or blame can be overcome by simply living in the moment. Ridding oneself of the need to change yourself or others can be, and often is, a transformational moment leading to positive, powerful changes in one's relationships. In Match Made in Heaven, you will meet ordinary, everyday people, in all walks of life, who face the same concerns and fears that we all face, especially the fear that they will not have a happy, committed relationship with another person. But as they start to grasp the meaning of the Three Principles of Instantaneous Transformation they begin to understand that if they just experience life from moment to moment, the obstacles and fears that surround them often disappear, leaving them to view their world in a fresh, vibrant, and exciting new way. This unique book includes links to companion streaming videos and audios of the Kanes working with clients. These mini-sessions allow you to feel like you are right there having a direct experience of those aha moments when a person's life transforms in an instant.
or
Not Currently Available for Direct Purchase