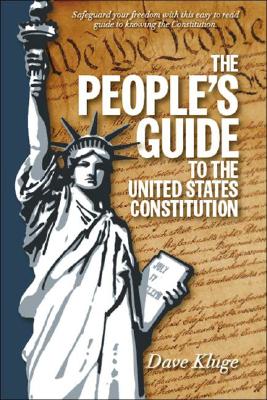 The People's Guide to the United States Constitution (Paperback)
Action Publishing (Glendale, CA), 9781888045222, 218pp.
Publication Date: September 17, 2007
* Individual store prices may vary.
or
Not Currently Available for Direct Purchase
Description
The Constitution is both the guarantee of our rights and freedoms and the framework that enables all people to contribute to the political and economic activities of the country. American's feel strongly that everyone should be familiar with the Constitution. Through a simple presentation focused on basic principles The People's Guide is written to make it easy to explore this thrilling document and come to one's own understanding. It includes a brief historical context, definitions of essential terms and concepts for the Declaration of Independence, Constitution, Bill of Rights and Amendments all in one simple spin-free read. What would it be like to live in a country where everyone had read and understood the Constitution? By survey, people believe there would be more respect, it would be easier to get along and make things better-and they would like to read the Constitution, if it was more accessible. The People's Guide to the United States Constitution answers that need.
Advertisement