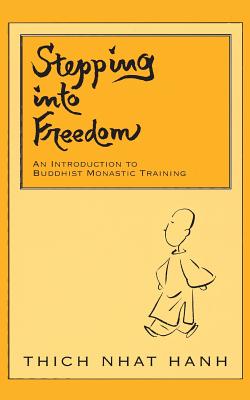 Stepping into Freedom (Paperback)
An Introduction to Buddhist Monastic Training
Parallax Press, 9781888375022, 156pp.
Publication Date: August 9, 2001
* Individual store prices may vary.
Description
Seeds of Peace is a critique of modern society and a proposal for a more humane and livable world. Sulak Sivaraksa of Thailand is one of Asia's leading social thinkers and social activists. His wide-ranging work includes founding the International network of Engaged Buddhists, inviting those in war zones from Burma and Sri Lanka to come for meditation retreats in Thai monasteries, and organizing poor workers throughout the Third World to discuss their hardships. In Seeds of Peace, Sulak draws on his study and practice of Buddhism to approach a wide range of subjects, including economic development, the environment, Japan's role in Asia, and women in Buddhism. At once critical and compassionate, Sulak offers intelligent and creative alternatives to the destructive patterns of living so prevalent in the world today.
About the Author
Thich Nhat Hanh is one of the most revered Zen teachers in the world today. His best-selling books include Happiness and Peace Is Every Step. He lives in Plum Village in southwest France, where he teaches the art of mindful living. Translated by Annabel Laity.
or
Not Currently Available for Direct Purchase