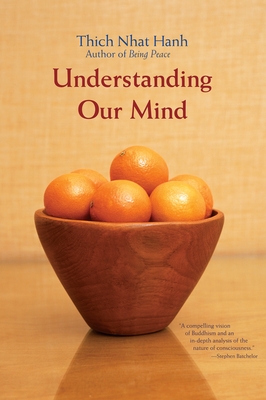 Understanding Our Mind (Paperback)
50 Verses on Buddhist Psychology
Parallax Press, 9781888375305, 256pp.
Publication Date: February 9, 2002
* Individual store prices may vary.
Description
A finalist for the 2001 Nautilus Award, Understanding Our Mind, is Thich Nhat Hanh's profound look at Buddhist psychology with insights into how these ancient teachings apply to the modern world. Based on the fifty verses on the nature of consciousness taken from the great fifth-century Buddhist master Vasubandhu and the teachings of the Avatamsaka Sutra, Thich Nhat Hanh focuses on the direct experience of recognizing, embracing, and looking deeply into the nature of our feelings and perceptions.  Presenting the basic teachings of Buddhist applied psychology, Understanding Our Mind shows us how our mind is like a field, where every kind of seed is planted—seeds of suffering, anger, happiness, and peace. The quality of our life depends on the quality of the seeds in our mind. If we know how to water seeds of joy and transform seeds of suffering, then understanding, love, and compassion will flower. Vietnamese Zen Master Thuong Chieu said, "When we understand how our mind works, the practice becomes easy."
About the Author
Thich Nhat Hanh is one of the most revered Zen teachers in the world today. His best-selling books include Happiness and Peace Is Every Step. He lives in Plum Village in southwest France, where he teaches the art of mindful living.