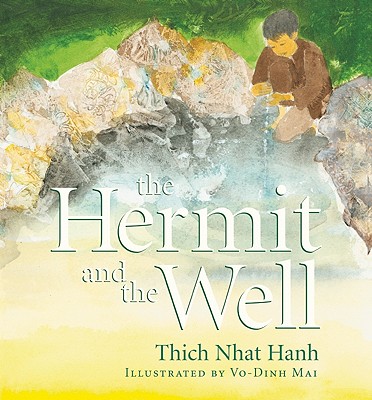 The Hermit and the Well (Hardcover)
Plum Blossom Books, 9781888375312, 36pp.
Publication Date: August 9, 2001
* Individual store prices may vary.
Description
"The Hermit and the Well" is a story from the time the author was a young boy in Vietnam. When his school class goes on a trip to climb a mountain. He hopes to meet the hermit who lives near the top. Instead, he discovers a beautifiul well and finds the secret to his own happiness. Each page is fully illustrated with lively and engaging paintings by renowned artist Vo-Dinh Mai.
About the Author
Thich Nhat Hanh is one of the most revered Zen teachers in the world today. His best-selling books include "Happiness" and "Peace Is Every Step." He lives in Plum Village in southwest France, where he teaches the art of mindful living. Vo-Dinh Mai was born and raised in Hue Vietnam. He studied at the Sorbonne and the Ecole Nationale Superieure des Beaux-Arts in Paris. His paintings and woodblocks have been exhibited throughout Asia, Europe, Canada, and the US. He has illustrated numerous books for children and adults, including "The Moon Bamboo," "The Stone Boy," the award-winning "First Snow," and "The Hermit and the Well." As an author, translator, and illustrator, he has over forty books to his credit. He has received the Christopher Award and a Literature Program Fellowship from the National Endowment for the Arts.
or
Not Currently Available for Direct Purchase