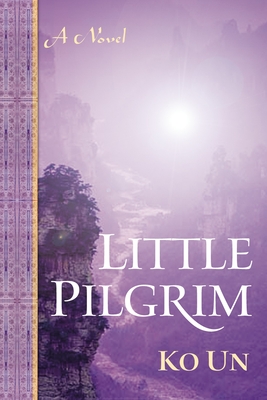 Little Pilgrim (Paperback)
A Novel
Parallax Press, 9781888375435, 400pp.
Publication Date: August 10, 2005
* Individual store prices may vary.
Description
A 1991 bestseller in South Korea, where it was serialized in that country's largest newspaper, Little Pilgrim is a tale of adventure and self-discovery in the tradition of Hermann Hesse's Siddhartha. Based on the Gandavyuha, one of Buddhism's deepest and most challenging scriptures, Ko Un's Little Pilgrim relates the heroic journey of Sudhana, who sets out to discover what is truth. Throughout 20 years of fantastic travels, Sudhana encounters teachers that are human, animal, and spirit as he navigates mountain vistas, lush valleys, and remote villages.

Drawing from his own 20-year journey, as well as first-hand experiences with war and monastic life, Ko Un infuses his book with reflections and memories, creating fascinating characters and a vibrant story. The pinnacle of Ko Un's career as a writer and as a man in search of truth, as well as the first of Ko Un's works of fiction to be translated into English, Little Pilgrim is a poignant voyage that resonates on many levels. "A man of great insight." —Thich Nhat Hanh
About the Author
Ko Un was born in southwestern Korea in 1933. Following first-hand encounters with the horrors of war, he ordained as a Buddhist monk and went on to become a Zen master in charge of the famed Haeinsa Temple. Later he grew disillusioned with self-centeredness he encountered within the order and disrobed. Taking a job as a schoolteacher on the island of Cheju, he began asking people about their lives, until the authorities hauled him in and gave him a beating for doing so. He became a peace activist and freedom fighter. Repeatedly imprisoned and tortured, he knew days, which could be his last. Then came vindication; and marriage and fatherhood. And Buddhism returned to his attention.Ko Un has published over a hundred volumes of poetry, essays, fiction, and drama. His work has been translated into Spanish, German, French, Polish, Danish, Chinese, and Vietnamese. This is the first release of his fiction in English.