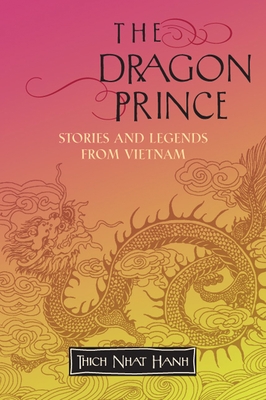 The Dragon Prince
Stories and Legends from Vietnam
Paperback

* Individual store prices may vary.
Description
The Dragon Prince is a collection of 15 stories and legends from Vietnam retold by Zen master poet and peace activist Thich Nhat Hanh. As in many of his teachings, Nhat Hanh emphasizes themes of cooperation and reconciliation, while providing a rich introduction to the mythical elements of Vietnamese culture.

The stories range from creation myths to tales of wars and food and custom myths, all aiming at the notion of "mindfulness," of become aware of what is happening in the moment. Imaginary characters weave through the lives of actual persons and events, blending fiction and non-fiction, magic and fantasy, into the profound realization of the interconnectedness of all beings. The tales highlight the importance of "true seeing" and focuses on transcendence rather than anguish. Above all The Dragon Prince simply contains well-told stories with clear and lyrical writing, once again giving testament to Thich Nhat Hanh's immense skill as a writer. This book is a must for every collection.

From the afterword by translator Mobi Warren:

"The heroes and heroines of these stories celebrate closeness to the Earth, the importance of assuming personal responsibility for one's conduct, and the possibility of resolving conflict through understanding rather than violence". B/W Illustrations throughout.
Parallax Press, 9781888375749, 184pp.
Publication Date: August 9, 2003
About the Author
Born in Hue, Vietnam, Thich Nhat Hanh is a Buddhist monk, poet, scholar, and human rights activist. In 1967, he was nominated by Martin Luther King, Jr., for the Nobel Peace Prize. He is author of more than one hundred books, sixty in English. Previous children's book include The Hermit and the Well and The Coconut Monk. He lives in Plum Village in southwest France,his meditation and retreat center in France, where he teaches the art of mindful living.