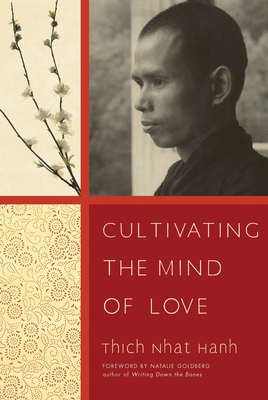 Cultivating the Mind of Love (Paperback)
Parallax Press, 9781888375787, 128pp.
Publication Date: February 9, 2004
* Individual store prices may vary.
Description
Korea's premier poet, the former Buddhist monk Ko Un, presents 108 Zen poems. Ko Un, who is affectionately called "the great mountain peak" by his friends, is a traveler on the Way. Throughout his eventful life as monk, poet, novelist, political dissident, husband and father, Ko Un has dashed like a galloping horse, always moving and searching.

When this volume first appeared in 1997 with the title Beyond Self, Ko Un and the translators were not very happy with it. In addition to now receiving a title which more accurately reflects the the original Korean, the translations have been slightly revised to bring them closer to the originals. Also added were eleven original brush painting by the author.

It is a joy to re-introduce Ko Un, a compassionate poet, who said that "A poet should cry many days before becoming a poet. A poet must have cried for others when he was three or four years old." The poems in this volume offer 108 glimpses of Ko Un. His poems are also 108 ways to look at ourselves.

Forewords by Thich Nhat Hanh and Allen Ginsberg.

11 new brush-painting illustrations by the author.
About the Author
Ko Un, Alan Ginsburg,Thich Nhat Hanh.

Ko Un's work is known across the world, with many translations being published in every major language. He himself has made countless journeys, visiting every continent and reading to large audiences with many of the most significant poets of today's world. He has published many volumes of poetry; the series Maninbo alone now counts some twenty-five volumes. He has been nominated for the Nobel Literature Prize three times, most recently in 2005. Lives in Ansong, South Korea.

Thich Nhat Hanh is one of the most revered Zen teachers in the world today. His best-selling books include Happiness and Peace Is Every Step. He lives in Plum Village in southwest France, his meditation and retreat center in France, where he teaches the art of mindful living.

Allen Ginsberg (June 3, 1926 - April 5, 1997) was an American Beat poet born in Newark, New Jersey. Ginsberg is best known for Howl (1956), a long poem about consumer society's negative human values.