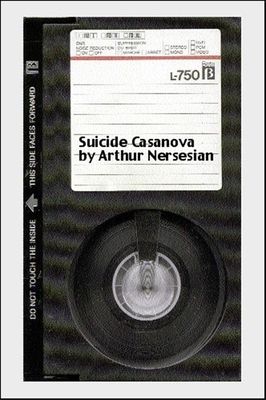 Suicide Casanova
A Psychosexual Thriller
Hardcover

* Individual store prices may vary.
Other Editions of This Title:
Paperback (1/1/2005)
Description
What do Gary Condit, Woody Allen, and OJ Simpson have in common with Leslie Cauldwell, protagonist of Nersesian's latest offering? They are Suicide Casanovas. What compels powerful men in the prime of their professional lives to risk so much? Following the commercial success of his first three novels (including cult-classic The Fuck-Up; over 50,000 copies in print), Nersesian's new novel is a psychosexual thriller, a dramatic departure from his youthful black comedies: Humbert Humbert without the pedophile penchant, Hannibal Lechter without the appetite. Corporate attorney Leslie Cauldwell is middle-aged, handsome, and rich, but has only a few swipes left on his mental Metrocard. During a rough sex session, he garrotes his beloved wife; now he's an officially designated sex offender, off on a bender, looking for love in all the wrong places. Twenty years earlier, when his office was high above the pornographic purgatory of Times Square, Leslie became involved with the adult-film star, Sky Pacifica. She needed a refuge, and he was ripe for the using. Following a brief fling, each went their own way. Two decades later, in 2001, Leslie is still working in Times Square--recently sanitized with its ESPN Zone and MTV window--and fraught with guilt about his accident with his wife. Like Jay Gatsby pursuing an erotic American dream, Leslie, with the help of a private detective, hunts down Sky Pacifica, his latter-day Daisy. Across a landscape of S&M mistresses and porn producers, from L.A. of the '80s to New York of the new millennium, we see a modern-day tale of love and loss, innocence and corruption, crime and redemption. Arthur Nersesian is the author of The Fuck-Up, Manhattan Loverboy, and Dogrun. The former managing editor of the Portable Lower East Side, he currently lives in New York City. Also available by Arthur Nersesian
Manhattan Loverboy
TP $13.95, 1-888451-09-2 - CUSA
The Fuck-Up
TP $13.00, 1-888451-03-3 - CUSA

Akashic Books, 9781888451306, 325pp.
Publication Date: July 1, 2002
About the Author
Arthur Nersesian is the author of eight novels, including the smash hit The Fuck-Up (more than 100,000 copies sold), Dogrun, Suicide Casanova (Akashic), and, most recently, The Swing Voter of Staten Island, which is the first volume in a series, The Five Books of Moses. He lives in New York City.
or
Not Currently Available for Direct Purchase