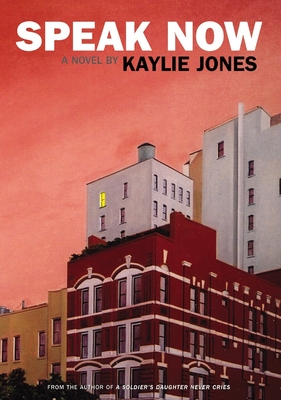 Speak Now (Hardcover)
Akashic Books, 9781888451535, 247pp.
Publication Date: October 1, 2003
Other Editions of This Title:
Paperback (11/1/2005)
* Individual store prices may vary.
Description
"Although we've gotten used to second-generation actors equaling or surpassing the accomplishments of their parents, the same hasn't happened with 2nd-generation novelists. Nonetheless there are a few . . . and added to their small number ought to be Kaylie Jones."--New York Times Clara Sverdlow has been stalked by Niko Kamenski, her high school lover, for almost twenty years. A recently sober alcoholic in her mid-thirties, she has found happiness in a tenuous marriage to Mark, another recovering alcoholic. Yet the past lurks over them like a great shadow. Clara's father, Viktor, was a Russian political prisoner in Auschwitz. The guilt and horror he still carries with him are part of his daughter's natural composition. Mark has his own demons--a brother dead from a drug overdose and connections to his hometown heavies, which he can't seem to break free of. Kaylie Jones is the author of four novels, including A Soldier's Daughter Never Cries and Celeste Ascending. She teaches in Long Island University's MFA Program in Writing.

About the Author
Kaylie Jones is the author of five novels, including Celeste Ascending and A Soldier's Daughter Never Cries, which was released as a Merchant Ivory film in 1998. Jones's novels have been translated into many languages including German, French, Japanese, and Italian. She lives in New York City with her husband and daughter.