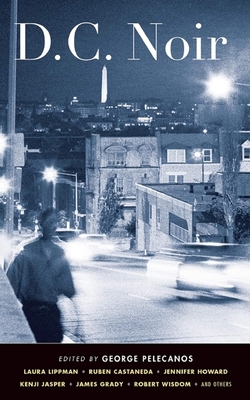 DC Noir (Paperback)
Akashic Books, 9781888451900, 308pp.
Publication Date: February 1, 2006
Description
Brand new stories by: George Pelecanos, James Grady, Kenji Jasper, Jim Beane, Jabari Asim, Ruben Castaneda, James Patton, Norman Kelley, Jennifer Howard, Richard Currey, Lester Irby, and others.
Mystery sensation Pelecanos pens the lead story and edits this groundbreaking collection of stories detailing the seedy underside of the nation's capital. This is not an anthology of ill-conceived and inauthentic political thrillers. Instead, in "D.C. Noir, " pimps, whores, gangsters, and con-men run rampant in zones of this city that most never hear about.
"From the Chevy Chase housewife who commits a shocking act to the watchful bum protecting Georgetown street vendors, the tome offers a startling glimpse into the cityscape's darkest corners...Fans of the noir] genre will find solid writing, palpable tension and surprise endings."
"Washington Post"
"Every story in this all-original noir anthology set in the nation's capital is well-written."
"Publishers Weekly"
"Imbued with countless collective years of local experience."
"Washington City Paper"
" Pelecanos] has assembled a compelling mix of ex-convicts, retired police officers, former crime beat reporters and a few writing pros willing to turn their storytelling eye, whether jaundiced or tender, inward toward the neighborhood...Local haunts and hangouts are lovingly drawn."
"Washington Times"
"Pick up a copy of the book "D.C. Noir."..and prepare to be transported to a different D.C. that the tourists see...Pure Washingtonian."
"Washingtonian"
"Those looking for redemption in humanity would do well to look elsewhere, but this set of gritty urban tales, written with all the requisite touches of shadow and fog of the noir masters, is a rare cut for crime aficionados and should pique the interest of anyone who calls the Dark City home."
"Examiner Washington"

About the Author
George Pelecanos is an independent film producer, the recipient of numerous international writing awards, a producer and an Emmy-nominated writer on the HBO series The Wire, and the author of a fifteen novels set in and around Washington, D.C. He is the editor of the best-selling first volume of D.C. Noir.
Advertisement