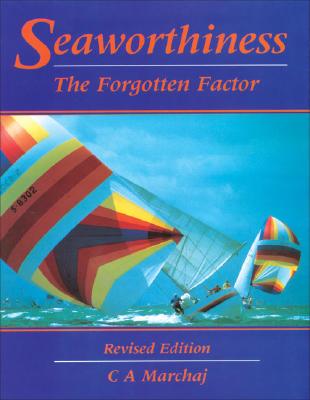 Seaworthiness (Hardcover)
Tiller Publishing, 9781888671094, 372pp.
Publication Date: April 1, 1996
* Individual store prices may vary.
Description
Newly updated and revised, this critical analysis examines how the search for racing-yacht performance has led to the development of sailing yachts with potentially dangerous seakeeping characteristics. Based upon the highest degree of practical and academic research, it demonstrates how modern yacht design often sacrifices safety for speed and other considerations, and it maintains that dramatic changes in design philosophy are needed to prevent further loss of life at sea. This is a major work that will help change the thinking on popular design trends for both racing and cruising yachts.
About the Author
Tony Marchaj is a former research fellow in the department of aeronautics and astronautics at Southampton University and is now an independent aerodynamics consultant whose ability and advice are sought throughout the world. He is involved in many different research projects, ranging from 12-meter rig design to third-world fishing fleets.
Praise For Seaworthiness…
"Logical scientific criteria ... to assess the likely seaworthiness of one boat or another … great advance displayed in this book."  —Practical Boat Owner
or
Not Currently Available for Direct Purchase